Garanteasy is an easy warranty hub and it offers various types of services to make easy to manage any type of warranty or extension on consumer goods along  the life cycle of the products. Garanteasy pursues this goal by its digital platform aimed at streamlining the process among all the actors of the warranty ecosystems.
Which are the actors of the warranty ecosystem that Garanteasy interconnects and what role do they play?
Garanteasy has created a digital warranty hub that connects the key players in the warranty ecosystem: retailers, e-commerce, manufacturers, technical assistance centres, payment systems, fidelity systems, insurances, consumers, carriers, logistics providers, etc. Garanteasy has a consumer centric approach, meaning that all services are designed according to the consumers needs  and to make their experience related to warranties as simple and satisfying as possible.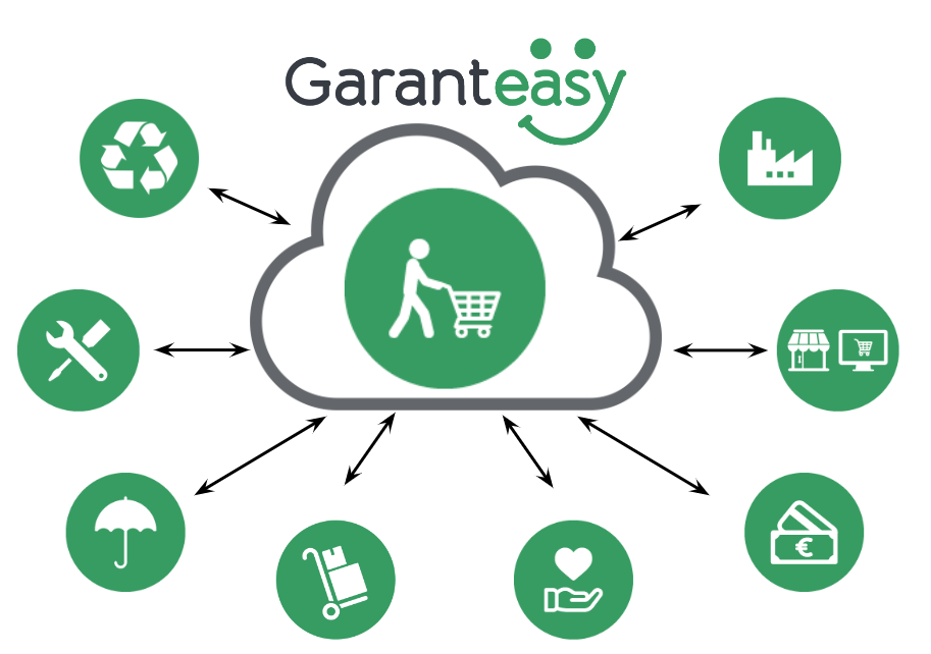 The leading players in this market are the manufactures, due to the fact they are the ones who offer warranties and other related services. These warranties are the manufacturers' way of communicating to the buyers the quality and the expected lifespan of their products.. Their first point of contact with the consumer consists of brochures, contracts and forms. Furthermore, manufacturers  often propose extensions to the duration of the basic warranties, either free of charge or charging an additional fee. Being located at the top of the value chain gives manufactures a great power in influencing the rest of the market.

The main responsibility of merchants (retailer and ecommerce) is communicating the value of a third party product. Nonetheless, in Europe they are the only part bound by an obligation towards the consumers to ensure the presence of a guarantee for the products sold by them. They are also the main sellers of warranty extension policies.

Payment Systems often offer insurance coverage, refunds and additional services to consumers who use them. In some cases, these systems also have offers of coverage or services relating to the management of guarantees, including for merchants.

Loyalty systems collect information that can be useful to simplify the management of warranties on purchased products. Moreover, the warranty is a powerful loyalty tool in favour of those who offer it.

Carriers play a crucial role in the e-commerce field as the legal warranty  starts from the date of delivery of the product. They are also involved in the return processes of defective products. In addition, they offer additional warranties for example on damage due to transport.

Insurances offer several types of extended coverage: lack of conformity, accidental damage, accidental falls, atmospheric events and theft. Such extensions are offered to consumers mainly through merchants. Insurance companies are the only entities that can issue theft coverage policies. Some insurances manage claims not only by reimbursing the damage or paying for the repair, but on customer choice, taking care of the intervention through their own assistance network.

Repairers and Installers (Technical Assistance Centres or "TAC") carry installations and repairs out on behalf of retailers, manufacturers, sellers and insurers, or even at the request of consumers. Most of them are small local businesses affiliated with other players of the ecosystem, especially manufacturers. In case of out-of-warranty repairs, they must give the legal warranty on the spare part as well as if they carry out an installation. If a TAC carries out an intervention on a product without being authorised by the manufacturer, the warranty is void. There also might be service centres which coordinate assistance networks on behalf of various manufacturers and retailers.
How does the Garanteasy Easy Warranty Hub work?
To explain how the Garanteasy Easy Warranty Hub works we will use the metaphor of the airport. Our hub, as a matter of fact,  is very similar to an airport and like all airports it has a name while it does not have a specific location. Our airport is called Garanteasy which is also the name we use to sell or offer our services but above all it identifies our hub.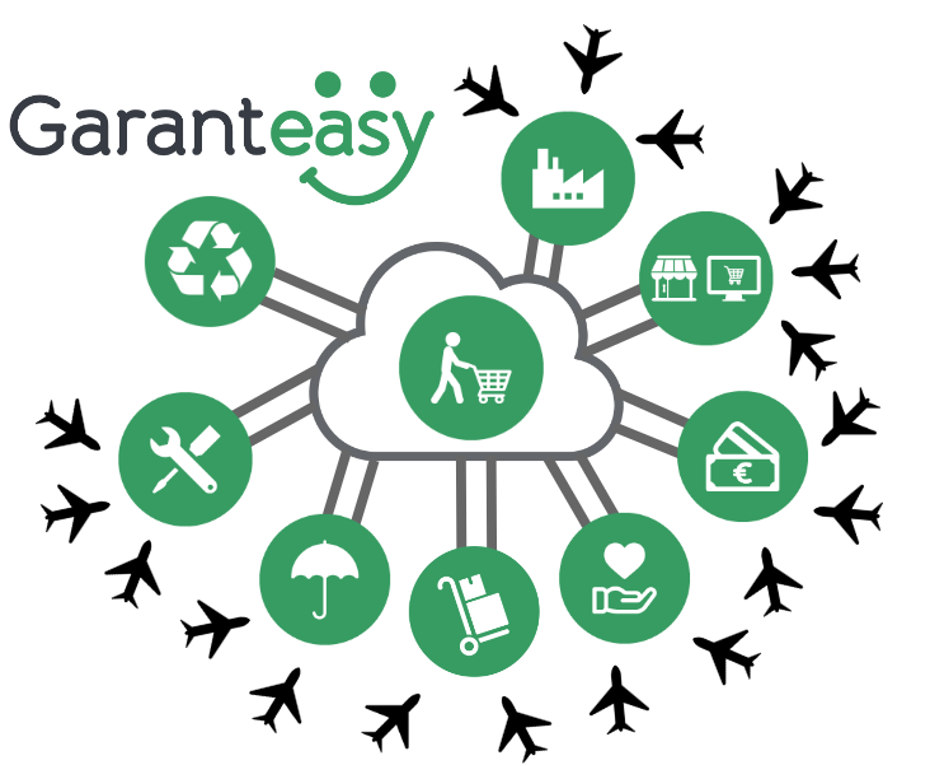 At Garanteasy airport, the planes of various Airlines (e.g. Euronics, Trony, Bricoio, etc.) can land and each plane carries a certain number of passengers (Users) and suitcases (data on purchased products, etc.). Only the planes of Airlines affiliated with Garanteasy can land and offer their passengers the Hub services. Just like it happens in real airports. Landed planes (such as shops or e-commerce) unload passengers and suitcases using ladders (CSV files) or fingers (API). 

All passengers are aware that they are inside the Garanteasy hub, both those who have passed the registration gateway and the others who have not yet done so but still listen to the messages transmitted (via email, sms, chat, voice etc. ).
Like in any airport consumers can also enter into Garanteasy hub on their own (we also provide some features to manually archive the warranties) and therefore those consumers use the services of the hub to a smaller or larger extent depending on whether they are passengers, visitors, etc.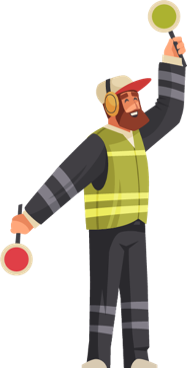 Once entered the Garanteasy hub, visitors, passengers and suitcases move in an environment in which all signals and notification are uniform and easy to understand while, in the "outside world", the contents of the warranties are complicated and hard to understand. All those people can use the available services online and they can also ask Garanteasy Customer Care for information. 
There may be personalised services (see first class passengers, domestic or international flights) but over all the hub has its own structure and all passengers can use it with an experience that depends not only on Garanteasy, but also on the airlines, on shopkeepers, on restaurateurs, on security service. etc. Collaboration between all the players of the hub makes the difference in the user experience.
What are the pillars of the Garanteasy Easy Warranty Hub?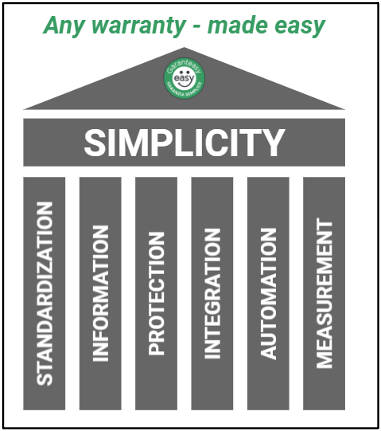 Standardisation of the information exchanged between the actors with regard to warranties.
Complete and transparent information, compliant with current regulations, about warranty and after-sales service.
Protection of personal data according to GDPR previsions and storage of information that is specifically useful for the management of warranties and extra coverages;
Integration of technological platforms such as ERP, cash desks, etc. from all the ecosystem components;
Automation of all processes associated with both pre and post sales warranties along the product life cycle.
Measurement of some (KPI) Key Performance Indicators related to the quality of post-sale service perceived by the consumer and also sto the quality of the product purchased.

What kind of warranties can Garanteasy manage?
The Garanteasy platform can manage any type of warranty and extra coverage on consumer goods, both automatically and manually: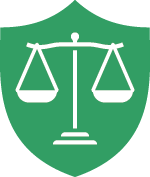 Legal Warranty lack of conformity for consumers who make personal use of  goods (new or used) purchased;
Legal Warranty (under Italian "codice civile") on lack of conformity for the consumers who make professional use of the purchased goods;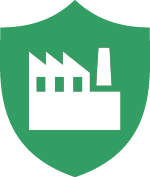 Conventional or commercial Warranty on lack of conformity both for consumers who make personal and professional use of the purchased good;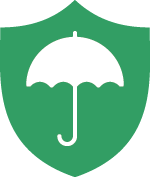 Extension of the conventional or commercial warranty on conformity defects (for personal and professional use); Policies or contracts for the extension of several types of coverage including those of re-warranty.
What is the business model of the Garanteasy Easy Warranty Hub?
Using the same metaphor of the airport hub, the different revenue and pricing models can also be explained. Garanteasy does not sell any kind of goods or food to passengers, It just provides them with the  (warranty) hub services.
Companies affiliated to Garanteasy pay us for standard and/or customised services. Garanteasy does not make money from the sale of whiskey or handbags. The rules with which Garanteasy treats passengers are uniform and GDPR compliant and, as a matter of fact, it doesn't  make money from selling passenger or suitcase data neither individually nor in anonymous and aggregate form.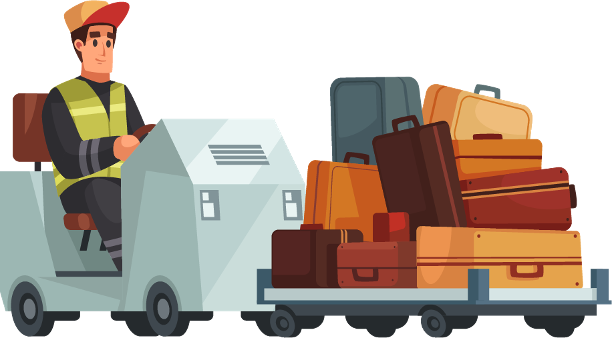 Garanteasy can charge for its hub services on the basis of different drivers such as: the number of fingers made available, the number of passengers, the number or size of suitcases, their weight, etc. Based on the duration of the transit or deposit and the expected performance of the services there could be different service fees. There are some Garanteasy services (such as the storage of warranties) that could be sold to passengers and in this case we use a revenue sharing model.
Why should the players of the warranty ecosystem use the Garanteasy Hub?

Manufactures: "Convey quality (and authenticity) of your products and post-sale services through the simplified process offered by Garanteasy. Use Garanteasy as a way of making contact with the retail consumers of your products. Potential high-margin business by offering extensions to basic warranty duration".

Merchants (retailers and e-commerces): "Surprise your clients with an unexpected and reliable service while transforming a legal obligation into an additional revenue stream. Optimise the way you manage any warranty provided by your suppliers (manufacturers and insurances) and reduce the associated risks and costs. Streamline the post-sales processes saving costs". 

Payment systems: "Use simple warranty management techniques to differentiate your cards from those offered by your competitors. Generate additional revenue by selling policies and extra coverage (accidental damage, etc.)."

Loyalty Systems: "Use warranty archiving as a way to engage consumers, come into closer contact with customers while obtaining their data."

Insurance providers: "Surprise your clients by differentiating  your policies from those of your competitors. Set-up a relationship with the customers. Cut your policies' operating costs by using Garanteasy. Create more innovative policies with Garanteasy."

Repair/Assistance centres: "Provide warranty coverage on repairs so as to stand out amongst other unqualified or unofficial repair services/providers."
Quoting some sentences from Sabine VanderLinden's article on digital ecosystems: 
"Think of a digital ecosystem (The Easy-Warranty Hub) as an interconnected system, where companies, people, capabilities, and devices are combined and connected to create something that is much greater than the ecosystem's individual parts. Being part of it means that most of the participants will create value. 
Garanteasy is the platform orchestrator that manages access to the Hub, establishing standards and rules, and setting incentives for all the actors in order to grow the Hub traffic and exploit network effects. 
Like biological ecosystems and social systems (or  Airport hubs), finding the right balance among all actors will ensure the effective and symbiotic collaboration of all shareholders. A well-formed business ecosystem (the Easy-Warranty Hub) helps create a new value proposition. They also are a springboard for reaching more customers. 
Such business ecosystems enable one type of user to unify their offer digitally against the needs of specific customer groups and facilitate the centralization of choice making. It is believed that companies that do not embrace business ecosystems risk falling behind."
Sources:
https://alchemycrew.com/digital-business-ecosystems-are-shaping-our-post-pandemic-future/
https://medium.com/neemz-growth/building-business-ecosystems-73ecdb53053b